Legal practice staff members rarely work in only one location. Lawyers might meet up with partners, consult clients and go to court, leaving behind the desktop at the office. Traditionally, lawyers would be required to carry stacks of files with them pertaining to each case, making it easy for these documents to be forgotten, lost or stolen somewhere along the way.
Mobile devices were introduced as a means to provide flexibility, but this hardware alone isn't enough. Cloud platforms make up for necessary functionality within mobile initiatives. Let's take a closer look into why the cloud should be part of your mobile strategy:
1. Greater accessibility for business resources
Mobile devices alone can't guarantee access to necessary information, particularly if it's only stored on a desktop. CIO noted that the cloud ensures that lawyers have a resource platform wherever it might be required. Paired with a robust mobile strategy, users can have access everywhere possible, solving challenges of scale, platform support and updating. Cloud and mobile technologies provide greater value when used together and actively rely upon each other to produce benefits.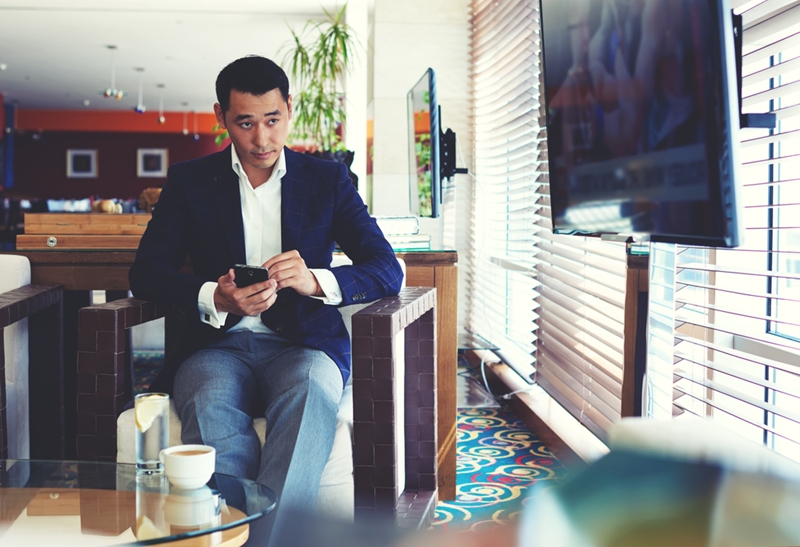 When integrating these tools, legal practices must gauge employee operation requirements. Mobile needs will largely guide cloud strategy to serve as an enabler to stay connected and engaged. Ensure that mobile apps will work even with poor connectivity to provide true anywhere, anytime accessibility.
2. Better security through centralized management
In bring-your-own-device environments, maintaining governance is a considerable challenge for many businesses. Without being able to manage mobile hardware, it's uncertain that users will follow data best practices, download appropriate applications, regularly update systems and use security capabilities. Wrangling all of the potential devices and enforcing BYOD policies have posed significant problems for organizations, particularly in heavily regulated fields.
The cloud solves a large number of these issues by offering centralized management for security, data access, computation and storage. Computerworld contributor Bill Claybrook noted that with the cloud, organizations can rely on security of the mobile device to get to the app, but will need to authenticate against the back-end system in the cloud to view critical data. This will ensure that even if a phone is lost or stolen, malicious parties can't access business resources or information.
"Look for cloud providers with uptime records of 99.999% and 24/7/365 monitoring."
3. Improved recovery strategies
Mobile devices could be a key part of bolstering disaster recovery strategies. If the office, your desktop or critical files are inaccessible, mobile hardware can easily allow work to continue, provided the information has been backed up. The cloud acts as a centralized storage platform that regularly syncs with essential documents. This ensures that the most recent versions are available to continue operations and reduce downtime.
With a capable cloud provider, law firms can quickly recover during disaster situations. ITProPortal contributor Kevin Scott-Cowell noted that cloud vendors keep systems up and running, enabling you to go through your normal operations. Look for uptime records of 99.999 percent and 24/7/365 monitoring to quickly catch and address issues before they cause damage. If something happens on your end, the cloud vendor is available to guide you and restore critical systems as fast as possible.
Mobile initiatives are critical to bolstering law firm capabilities, but the cloud adds extra necessary functionality. The cloud will enable greater accessibility, improved security and better recovery options across mobile hardware. These features will significantly benefit lawyers as they look to operate in more places and view critical documents on their devices. For more information on how law firms can take advantage of the cloud in their mobile strategies, contact Afinety today.