Global Mobile Cloud Statistics
According report by the international market research and consultation company MarketsandMarkets, the global mobile cloud market will grow to $46.90 billion by 2019, up from $9.43 billion in 2014.
The market is being driven by the ease in developing efficient cloud-based apps and user demands for those apps and their accompanying functionality. The apps have allowed for increased productivity and greater convenience by those that use them.
Other forces spurring the market growth are better network connections, the increased use of the advanced HTML5 technology, growing needs for centralized data management and smartphone usage.
Smartphones are the most widely utilized tool in the mobile realm, and according the Mobile Advertising Forecasts 2017 from Zenith, 77 percent of all internet usage in the United States is done on these devices. Surveys of 51 other countries were also taken and globally, the average mobile internet use is expected to rise to 76 percent in 2018, a three point jump from this year's average.
The ascension of the mobile cloud market coupled with global mobile internet use means that within the immediate future, more businesses will be allowing for mobile cloud access, and more employees will be taking advantage of those systems to work.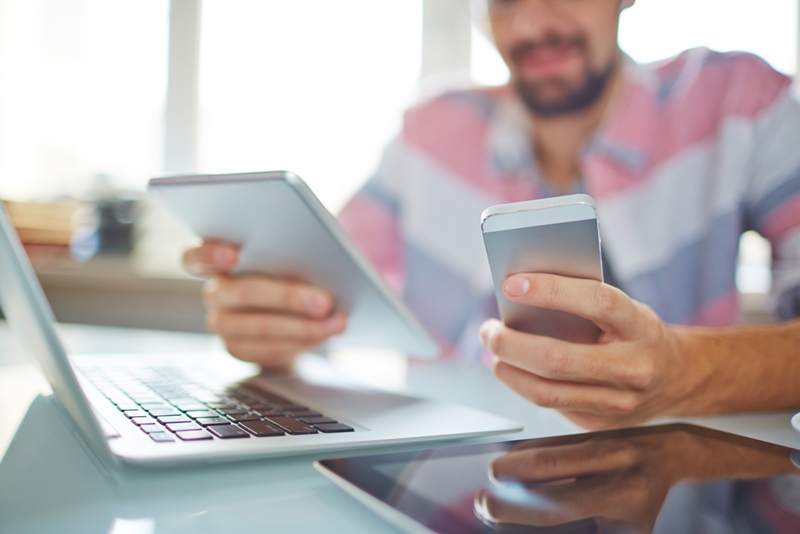 Data Synchronization And Scalability Make Mobile Cloud A Winner
"Look for features from your cloud provider such encryption, monitoring, and security certifications."
Mobile cloud functionality allows customers to work from anywhere that has an internet connection. This can serve as a situational alternative to or outright replace the traditional in-office desk for some employees. It also sets no time limits or geographic restrictions on when and how work can be completed.
On in-office computers, work within cloud applications is generally done in a single, on-going session on the network and security measures should be in place, such as current anti-virus and advanced firewall protection. However, in the case of mobile devices, individuals have their own preferences in today's current "bring your own device" environment.  This means that extra security precautions should in in place to avoid data breach or other malicious activity.
A cloud network offers security for the entire firm, whether users are accessing data onsite or remotely with a laptop, iPad or other mobile device.  Look for features from your cloud provider such encryption, monitoring, and security certifications, like ISO 27001, which is an international framework of policies and procedures that includes all legal, physical and technical controls for risk management.  In addition, features such as 3 or 4 level multi-factor authentication provide an additional layer of security, especially when users are working remotely.
Multi-factor authentication (MFA) is a method of security to prove users' identities before access is granted to the network.  Users must successfully present several separate pieces of evidence to an authentication mechanism.  Most people are familiar with 2-factor authentication – username and password or PIN.   MFA takes this security a step further by requiring one or two more pieces of information to authenticate the user's identity.  Examples of this would be a message sent to their mobile device, or the use of a USB stick with a token.
The scalability of mobile cloud technology is also something that draws many customers to the model, as its scope and functionality can change along with the customer's needs.
Afinety has been helping law firm's succeed for many years.  The Afinety Cloud Platform utilizes Amazon Web Services, one of the world's most used and adaptable cloud systems.  Contact us today for more information.